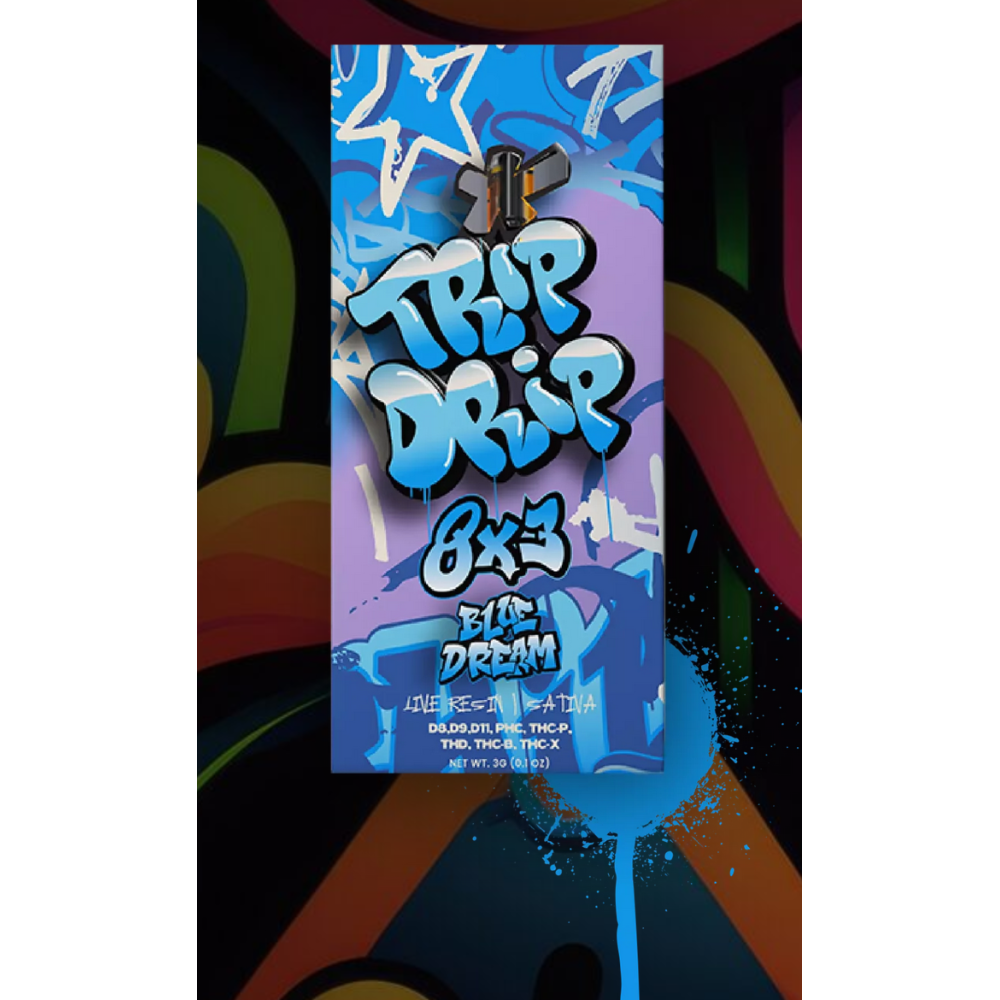  
Trip Drip
Security policy
(edit with the Customer Reassurance module)
Delivery policy
(edit with the Customer Reassurance module)
Return policy
(edit with the Customer Reassurance module)
Cherry Pie - mix of Granddaddy Purple and F1 Dub, this strain smells of sweet and sour cherry pie. The effects have been known to come on in minutes and stick around for a couple hours.
Northern Lights - produces euphoric effects that settle in firmly throughout the body, relaxing muscles and easing the mind. Consumers say this strain has a pungently sweet and spicy flavor profile that is smooth on the exhale. Northern Lights stands among the most famous strains of all time.
Grape Ape -  strain that crosses Mendocino Purps, Skunk, and Afghani. Named for its distinct grape-like smell, this indica is known for providing carefree relaxation that has been said to help soothe pain, stress, and anxiety.
Blue Dream - a sativa-dominant strain made by crossing Blueberry strain with Haze. This strain produces a balanced high, along with effects such as cerebral stimulation and full-body relaxation. Blue Dream is reported to smell and taste like sweet berries.
Green Crack - potent strain. This strain is beloved by many consumers for its energizing effects. Few strains compare to Green Crack's sharp energy and focus as it induces an invigorating mental buzz that keeps you going throughout the day. With a tangy, fruity flavor redolent of mango, Green Crack is a great daytime strain that may help consumers fight fatigue, stress, and depression.