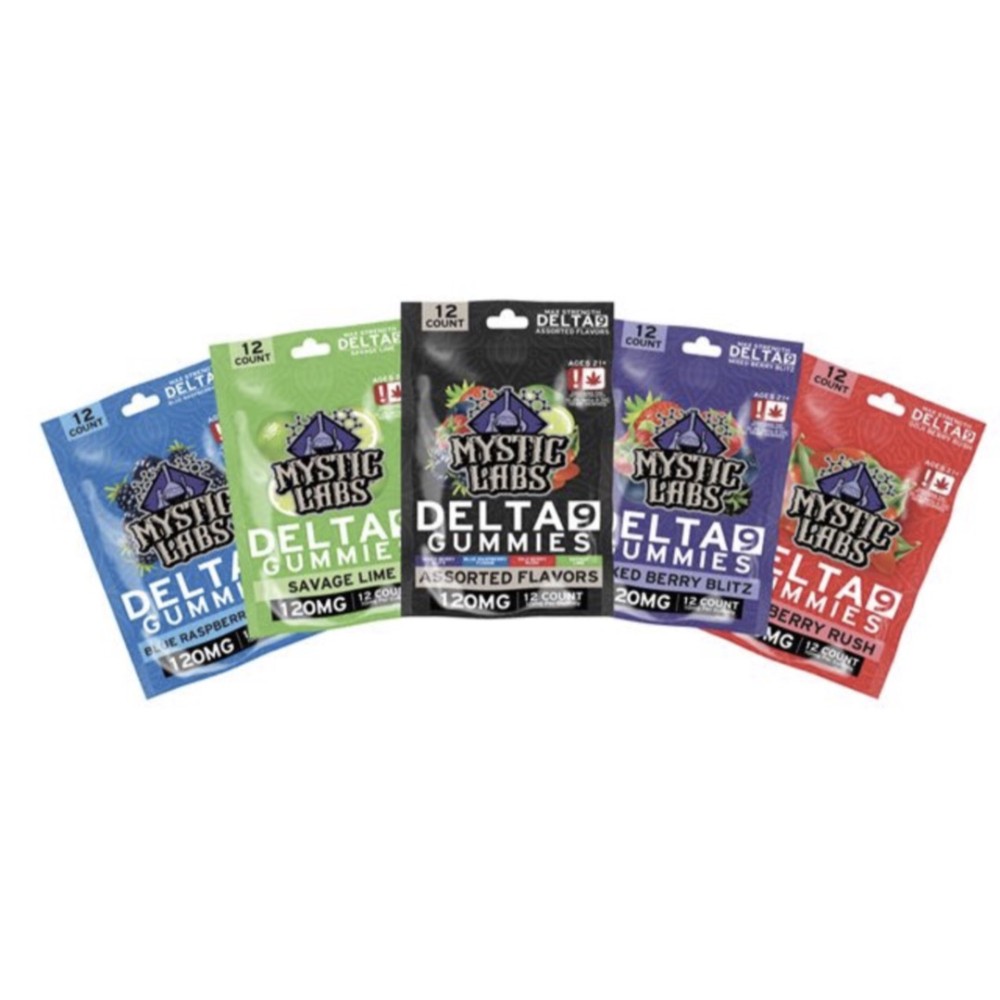  
Mystic Labs D9 THC Gummies 120mg 6pk 12ct
10mg of max-strength Delta 9 per gummy
12 gummies per bag
120mg of Hemp-derived Delta 9 per bag
Derived from premium Industrial Hemp
Tasty variety of flavors available
Tested by Independent Labs
Manufactured in the USA
Security policy
(edit with the Customer Reassurance module)
Delivery policy
(edit with the Customer Reassurance module)
Return policy
(edit with the Customer Reassurance module)
Customers who bought this product also bought:
Heavy Hitter Beezwax Gummies
25 pieces per jar
100mg per piece
2500mg
Has a variety of flavors. Its also Limited Edition so get them all today while product is available.
Fruit Punch, Dewie and Peach.
CBD Pain Rub is a premier topical solution designed to ease the pain, soreness, cramps, and muscle aches. When applied to your area of discomfort, our CBD Pain Freeze can provide a cooling and soothing sensation. Our CBD Pain Rub contains beneficial properties that make it the perfect compound to provide long-lasting relief for your muscles and joints.
Warnings:<0.3% Delta-9 THC Cannabinoid use while pregnant or breastfeeding may be harmful. Must be 21 years or older to purchase or use. Use responsibly. Do not drive or operate any machinery while using this product. Do not take more than the amount recommended by your doctor. Delta 9 THC may affect blood pressure, heart rate, and/or intraocular pressure in some people. If you have any known or unknown heart, blood pressure, eye, eye pressure, or similar/related issues, do not use this product unless recommended by a doctor. This product is derived from hemp and may contain THC which could result in the consumer failing a drug test for marijuana. Consult a physician before using this product.
50mg THC-9 per bottle
10 Servings - 5mg per servings
Lab-Tested by a 3rd party
Full Spectrum water soluble hemp distillate oil
Safe and clean CO2 extraction
Organic & non-gmo